Honeymoon Guide
Taking Off Time from Work to Honeymoon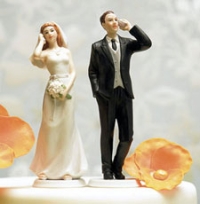 Vacation days come with the job for good reason. Your ability to remain focused and enthusiastic about your work will determine both its quality and your quality. With the questionable conditions of the economy, it might seem as though there's just no time to take off, but in some cases, you'll need to for the sake of sanity.

The same trend is bleeding through to honeymoons. Where once newlyweds were departing on week-long honeymoon vacations, trend is now watching them remain closer and closer to home in an effort to stay connected with their work. Not only is this unfair to the person taking off the time from work, but for that significant other who has to compromise.

Transitioning from a six-day workweek, to a seven-day honeymoon vacation might seem like another commitment from a seemingly long list, but there are no rules that bar you from keeping your Blackberry in tote.

Those who do eventually secede to the concept of time off return with a fresh perspective to their job; refreshed and ready to tackle it head on.

In a fit of recollection, Andrew Edson, who owns his own PR firm in New York, describes a time where he managed the office of another firm.

"I was the idiot," Edson said, "I felt you had to be around and watch over people... You don't have to be a micro-manager," he persisted, "you can reach someone by e-mail or telephone."

When all is said and done, taking off time from work should not be a bet-will you still have that client or that desk when you return-because if you are good at what you do, the answer will always be a resounding, "Yes."