Honeymoon Guide
Choosing Exotic Honeymoon Packages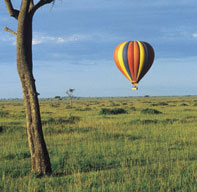 Every couple sits down and day dreams of their perfect wedding and their perfect honeymoon. Included in these dreams are people, wonderful food, dancing, and then off to a place of peace, sleeping on white linen sheets under a hut in the middle of nowhere with locals bringing plates of food and plenty of drinks.

Months go by and the couple has finally finalized the wedding, cutting out many of the items they dreamed about along the way. Now, they can't even think about planning the honeymoon and the funds aren't as grandiose as they once dreamed. One option may be to hold off on the honeymoon until a few months after their wedding. By this time they might not have the vacation time or the energy from settling in together. If the honeymoon is really important, there is a good option. A honeymoon registry is a good option where friends and family of the newlyweds contribute to the cost of the honeymoon as a wedding gift. Signing up for a honeymoon registry allows the newlywed couple to focus on the important things, like which destination to choose.

Exotic Travel Destinations

Africa has become a very popular place to go for honeymooners. There is so much to do and see there. Discover Africa by vehicle, boat, on foot, by horseback, or elephant. Some tours even offer tours from the air by hot-air balloon or privately-chartered plane. Choose to visit Egypt & Jordan to see the great pyramids. Or have an organized safari adventure.

Asia has a world of culture to experience. These authentic cultures can be discovered in India, Cambodia, China, Japan, Singapore, Nepal, or Sri Lanka. Destinations like these are unlike any other. There is sophisticated shopping, lush forests, and temples to explore.

Central America is where the beach goers have fun in the sun. A restful honeymoon that has some adventure is in Belize. It's a rare place that is unspoiled and little developed. It has the least amount of inhabitants in Central America. Explore the Maya mountains for a few days and then rest by the shallow waters of the Caribbean Sea. The seclusion is what draws honeymooners.

If these options sound at the least bit interesting, then research on travel companies and book right away. A lot can happen in a few weeks and months, such as a hike in gas prices can put a damper on package deals. Booking honeymoons right away also gives a peace of mind and the wedding can be the focus. Experience the majestic destinations that the world has to offer.